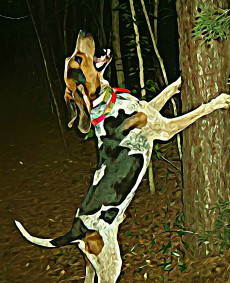 Low resolution photos will not work with our service. Since we are creating an 8 x 10 Art Print, your photo will need to be high resolution. We have listed below our photo size requirements needed to convert your photo into an Art Print.
2400 x 3000 or higher is the preferred optimal size for creating an 8 x 10 Art Print.
1600 x 1200 is the minimal photo size we will accept. The quality could be lesser than the preferred size resolution due to the lower resolution.
CLICK HERE
to see an example of a 1600 x 1200 resolution Art Print.
The Art Print quality will depend on the quality of the photo you have submitted. If your submitted photo is not good quality, the Art Print will not be good quality - such as blurry photos, grainy photos, and etc...
Most people after downloading their photos off a camera or flash card, upload to photo service sites such as PhotoBucket to share on websites and forums. Alot of these photo sharing sites reduce the photo size down --- Do not submit to us those photos. We need the original photo file that came off your camera or flash card as that is the original higher resolution photo.
Humans in photos can be tricky. Not all photos with humans in them will work. Before submitting an order with a human in the photo, go to our Uploads page and send us the file and contact us so we can look at the photo and contact you back on whether it will be workable or not with our service.
Some folks use the setting on their digital camera to have a time stamp that shows up on photos they take. We can not do anything about a time stamp in a photo.
If payment is made and the submitted photo is below the minimum photo requirement size to be able to converted to an Art Print or submitted photo quality is to bad to convert into an Art Print, Debit/Credit Card refunds will be assessed a "Refund Fee" equal to the credit card fees we are assessed when taking debit/credit card payments.
Back to Top of Page